Ranger Rick's Scuba Adventure has been training people just like you to be the best scuba divers in the world!
Diving can lead to adventures in exotic tropical locales and an exciting lifetime profession anywhere in the world. Choosing Ranger Rick's Scuba Adventure and NAUI training means you're only satisfied with the very best. We have the highest training standards in the diving industry and NAUI divers enjoy a worldwide reputation for being accomplished underwater explorers where each breath turns a new page in a journey into the unknown.
Scuba diving is the ultimate role playing activity where you live each moment and venture into places where no one else has been before. Experience weightlessness like an astronaut orbiting the Earth. Breathe underwater while suspended in a cool, refreshing, aquatic world. See strange exotic fishes and shipwrecks of the deep like only other divers do.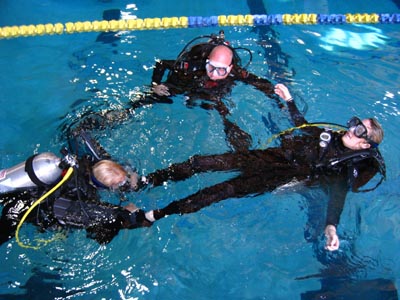 Diver Courses
Choose from a variety of NAUI courses developed for different skill sets: Beginners – Expereinced -Master Divers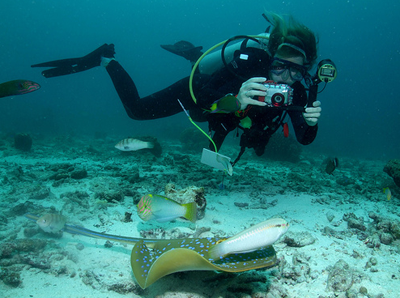 Specialty Courses
Venture out of the norm and learn how to do underwater photography, search and rescue, enjoy deep dives, and many more.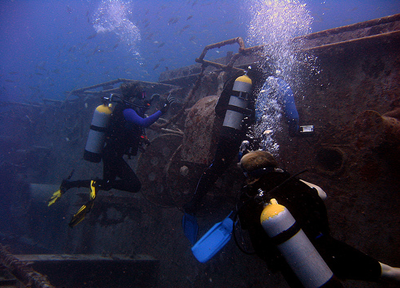 A refresher course is designed for certified divers that have been out of the water for 12+ months or more.    
Meet our Instructors
Our scuba diving instructors at Ranger Rick's Scuba Adventure are dedicated to the motto of "Dive Safety Through Education"; a person whom others look to for leadership and knowledge. NAUI has always been and remains today the most prestigious agency focusing on diving instruction. They share the adventure and help create it! They believe their work should be enjoyable and exciting, and are eager to share their knowledge with others.