An Unforgettable Adventure! 
There are few places in the world that offer the utter diversity of the Florida Keys.
Our favorite place to dive is Key Largo. It is packed with beautiful reefs and stunning wrecks. The biodiversity is amazing! Colorful soft and hard corals, marine life is abundant and photographic possibilities are endless.
Whether you want to take your advanced or Nitrox course or simply take a giant stride into the warm blue waters, there is an unforgettable adventure waiting for you.
Different Diving Locations in Key Largo
During our trips to Key Largo we have multiple dive locations to choose from, beautiful coral reefs to amazing ship wrecks. These locations are a divers paradise. Some of the dive sites are: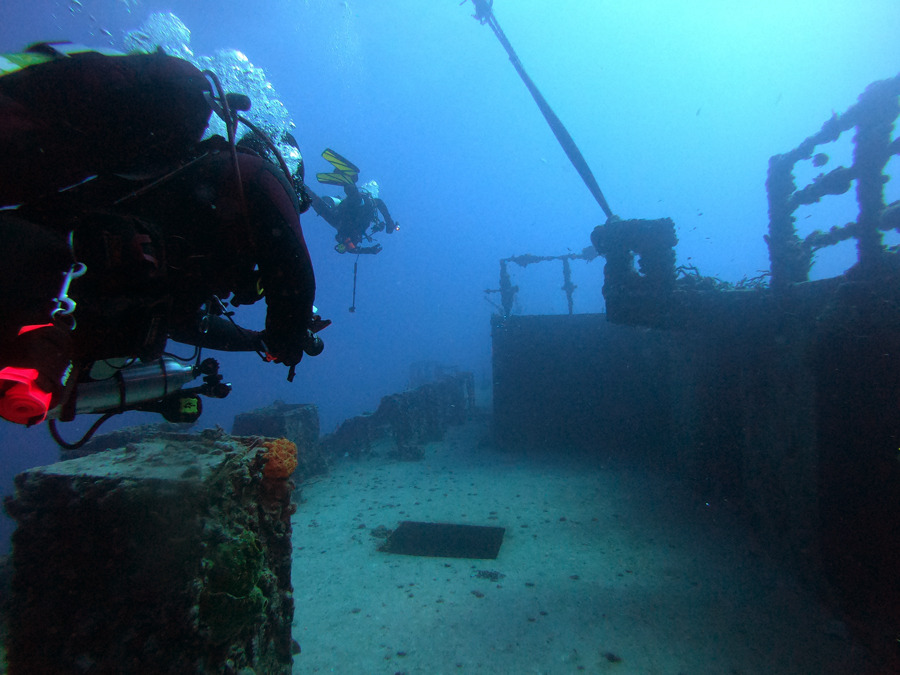 USS Spiegel Grove
An ex US Navy dock landing ship LSD32., nickname "Top Dog". 510 feet long, 84 feet wide with a displacement of of 9042 tons. Commissioned in 1954 she saw many tours of duty, taking her to the mediteranean, Africa, England, cypress etc. along with many humanitarian excersizes. She was de-commissioned in 1989. The ship was sank as an artificial reef on May 22nd 2002 and opened up for recreational diving on June 26th. The Spiegal is an awe insiring dive that must be treated with the utmost respect due to the depth and often strong current, therefore is an advanced dive.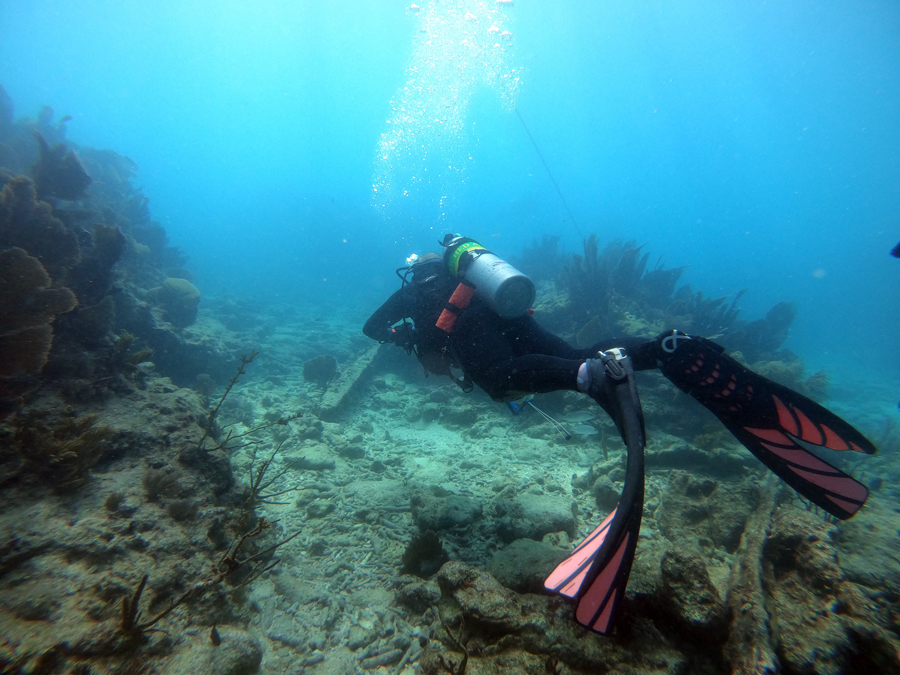 Molasses Reef
Part of the Florida Keys National Marine Sanctuary.
Is a  very popular group of sites for divers and snorkelers. One of the most popular sites is Winch Hole where an actual large winch from a 170 foot wooden schooner (Slobadana) sank in 1887. Lots of corals and deep channels make this a very popular dive location especially for newly certified divers.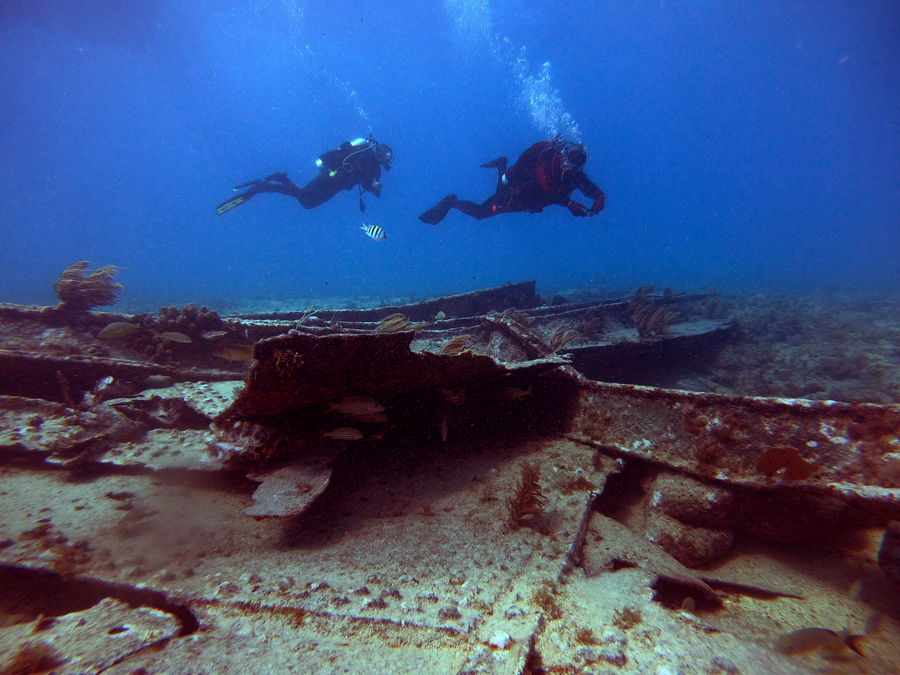 Benwood wreck
Is a 360 foot freighter launched in November 1909 owned by Joseph Hoult & co Liverpool. It was eventually owned by a Norwegian company and was on a routine voyage from Tampa Bay to Norfolk Virginia on the night of April 9 1942. She was carrying a load of phosphate rock. Due to the threat of German U boats she was completely blacked out as was another ship in the area, the Robert C. Tuttle. Both ships collided and the Benwood was a complete loss. She sits in approximately 50 feet of water and is very popular with divers, especially for night dives.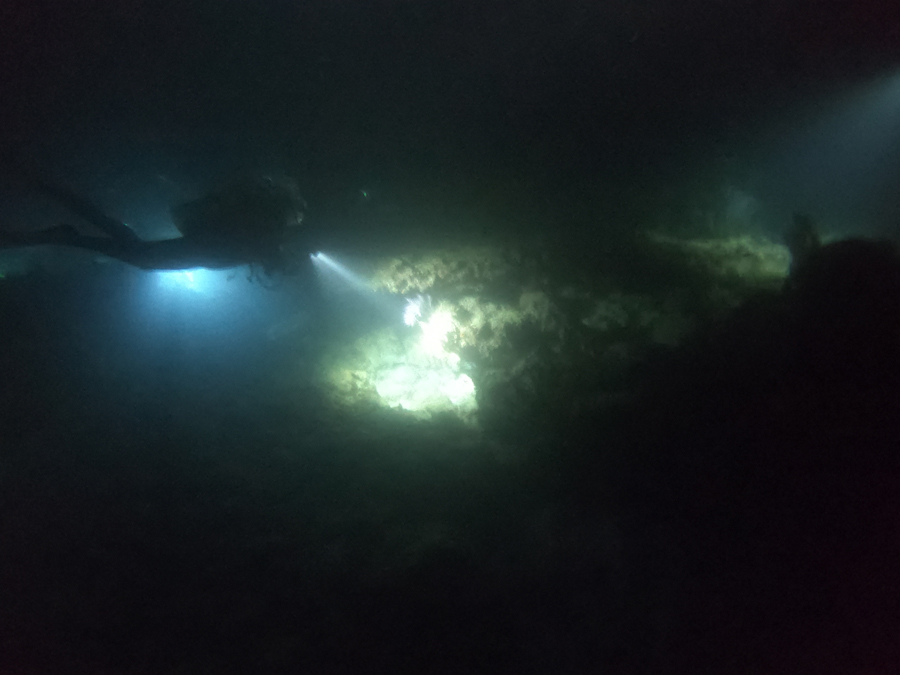 Night Dive at Key Largo
Because of the relatively shallow depths of the multiple dive sites a Key Largo, there is great opportunity to experience night dives. 
JOIN US ON ONE OF OUR TRIPS
Check our Calendar of Events to see what exciting trips Ranger Rick's Scuba Adventure already has planned. We would love to have you join us.