Your underwater adventure begins! Imagine watching the water level move up your mask as you slowly go below the surface – and continue to breathe! It's the most exciting feeling you can imagine when you become a NAUI Scuba Diver!
"Open Water Diver" is our entry-level scuba certification course during which you will learn the fundamental knowledge and skills to safely scuba dive in open water. When you complete your class, you and your buddy will be free to explore and discover the many wonders of the underwater world…and you will have earned a NAUI Scuba Diver certification card – the most respected diver certification card in the world!
Come on and dive in…a lifetime of fun, adventure, memories, experiences and new friends await you!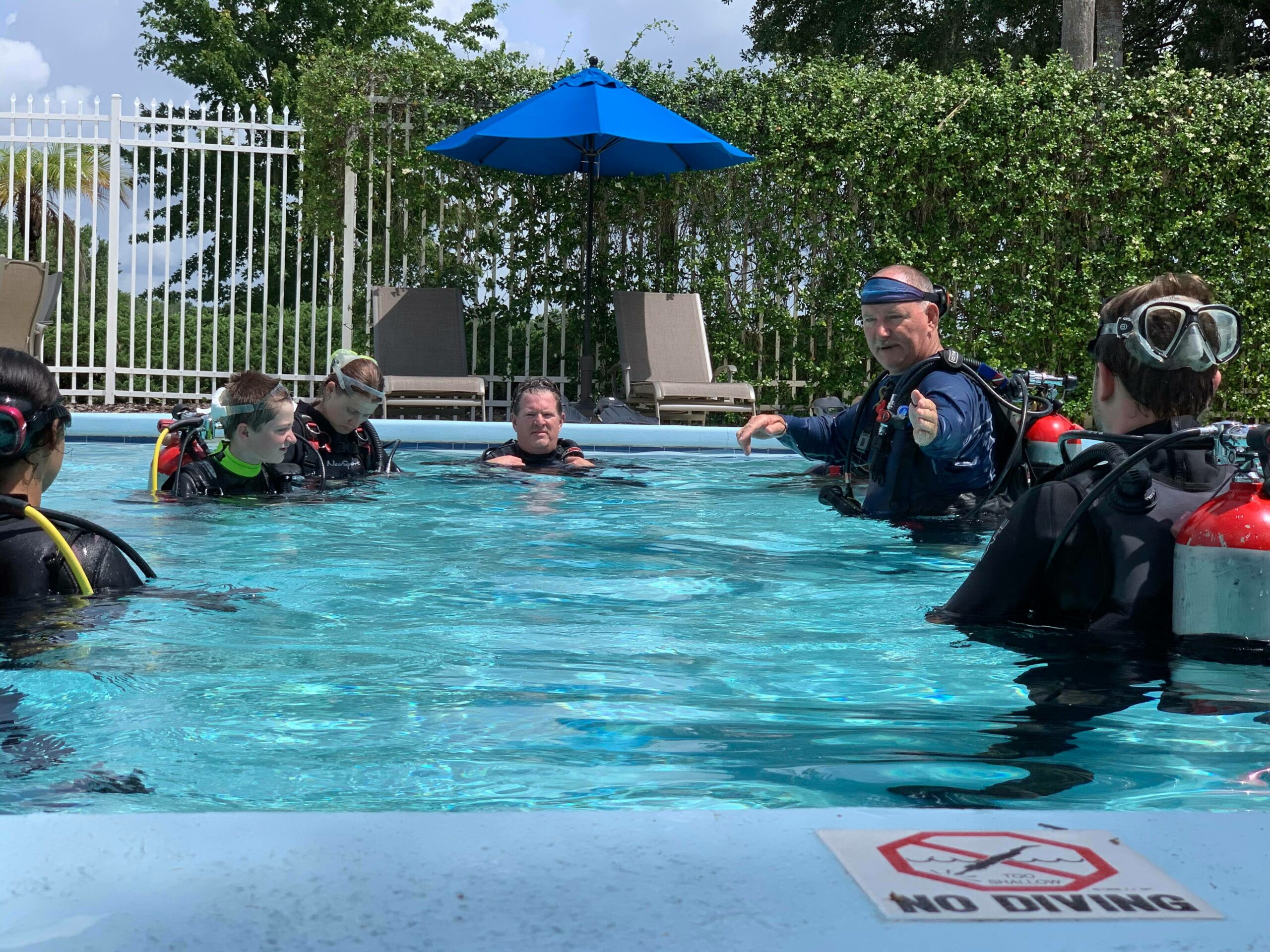 What You Will Learn:
Your instructor will teach you about dive equipment, the science of diving, responsible diving practices and the environment. You will also learn many skills in the water with practice time for your safety and comfort; and complete your training with a minimum of five open water dives.
How Do You Get Started?
As long as you are age 10 or older and in good physical condition, you can enroll in a NAUI Scuba Diver course.  Sign up for your class with Ranger Rick's Scuba Adventure, grab your bathing suit and get ready to have FUN!
What do I need?
About 20 hours of your time and I will work with your schedule for weekday, weekend, day or night classes. Everything else I will provide, except for any open water dives that involve diving from a boat, this cost will vary by location.
This includes the complete academic package, academic review & test, up to 4 days of training (classroom, confined/pool and 4 dives with a minimum of 80 minutes in an open water environment), mask, booties, wetsuit, use of weights, regulator, BCD, tanks, dive site fees, and certification card.
What's Next?
Once you become a certified diver, perhaps you want to further your training with an "Advanced Scuba Diver"," Nitrox" or"  "Rescue Scuba Diver" course? Maybe you or someone you know was certified long ago and needs a refresher course. Perhaps you want to become a dive professional and go all the way to Dive Master or even become an Instructor! Whatever your scuba and skin diving needs are, we will help you realize your dreams!
Requirements:
| | |
| --- | --- |
| Classroom Sessions: | 1 |
| Pool Sessions: | 2 |
| Open Water Dives: | 4 |
Ready to be an Open Water Diver?
 Ranger Rick's Scuba Adventure has made online restoration easy. You can choose from three options. Register and pay on the first day of class, register and place a deposit, register and pay in full for the course. Register today and join us on their next underwater adventure.