A massive sinkhole angling down to a depth of 100 feet makes this the deepest of the cavern springs in Florida for recreational divers. An air bell at 30′ adds interest and a million candlepower underwater light system adds to the safety. There is no current, and the water temperature is the constant 72F of Florida's springs.
I like to descend to the right side, over the rock with the 1960's peace symbol on it, then steeply down the guideline to where the line makes the turn back upward. At this point, where you go next depends on the visibility. The bottom of the cavern is just below, but filled with leafy debris. I've been there when it was crystal clear and also when it was so silty it was difficult to stay on the line when only a few feet from it. Even if it's clear, only visit the bottom if you're sure of your buoyancy control.
As you exit upward over the large rock, there's a fissure worth exploring on the right. As in Devil's Den, the walls at the intermediate depths have many small shell fossils.
This is an excellent training site for new students if the ocean is blown out or to practice underwater photography.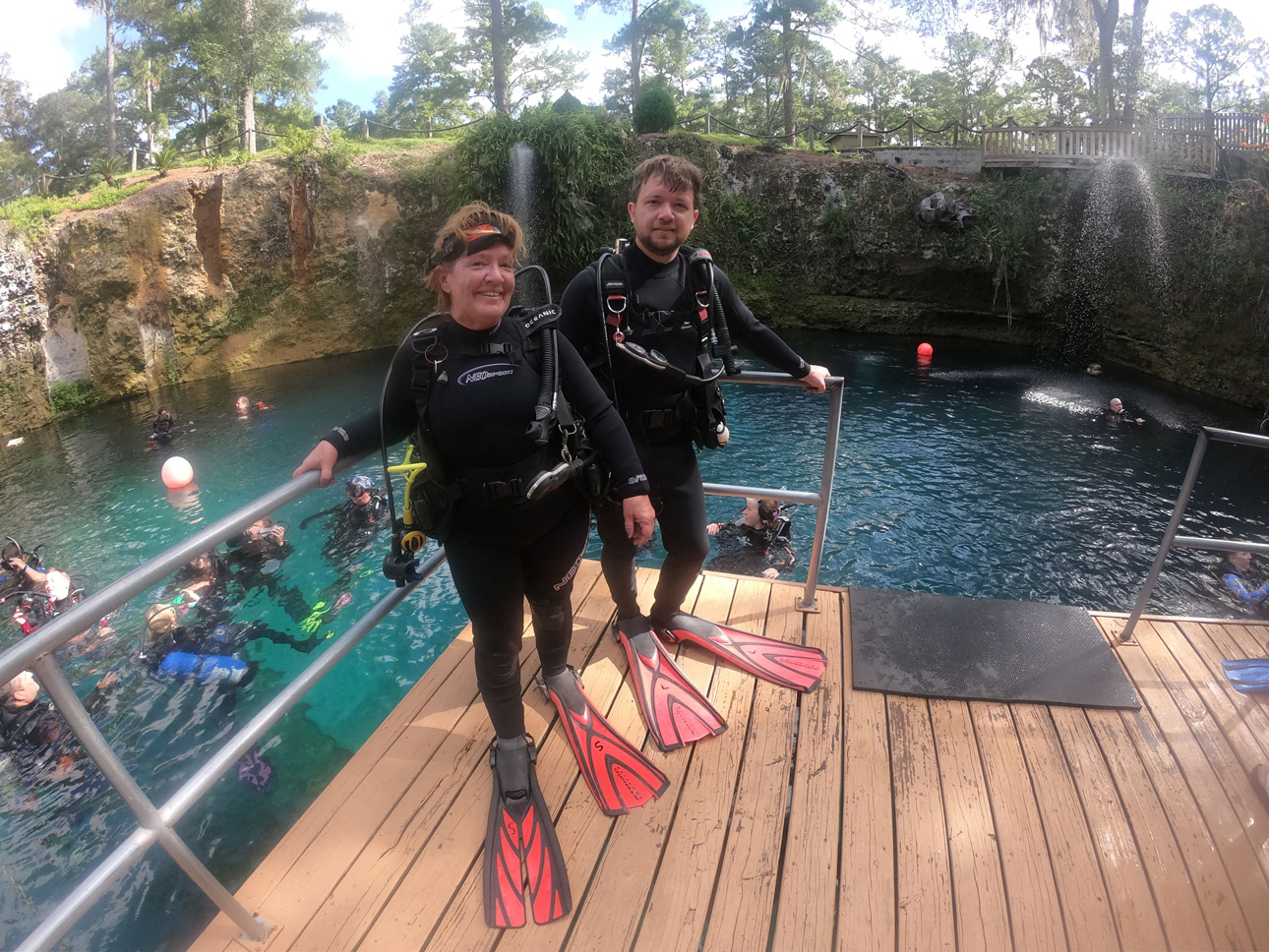 Blue Grotto Dive Resort Gallery
JOIN US ON ONE OF OUR TRIPS
Check our Calendar of Events to see what exciting trips Ranger Rick's Scuba Adventure already has planned. We would love to have you join us.