Rainbow River State Park is a fantastic place to go drift diving. The natural flow of the spring makes for a perfect destination for divers of all experience levels. This location is a hidden gem that has been protected and maintained by the State. Ranger Rick's Scuba Adventure takes full advantage of visiting the beauty and the crystal clear visibility that this natural spring has to offer.
Ranger Rick's students and certified divers that tag along will take a water taxi up the spring and begin their journey down the spring by jumping from the water taxi. The dive has a maximum depth of 25 feet and along the way divers will be able to see the wonderful nature of this spring. With many different things to see and do, Rainbow River State Park has proven to be a favorite location for students and certified divers to dive at.
According to Rainbow Rivers State Park official website, https://www.floridastateparks.org, The water is extraordinarily clear, offering a window into a diverse aquatic habitat. The flow of the spring is the fourth highest among all the springs in Florida.
The cool, clear waters of the headsprings are incredibly refreshing to swim in. The average depth in the natural swimming area runs from 5 to 18 feet, and the water temperature averages 72 degrees year-round. Underwater, swimmers and snorkelers can see turtles, fish and forests of aquatic grass that provide food and habitat for many of the creatures that live here.
Checkout our calendar, and join us on our next dive day at Rainbow River  State Park.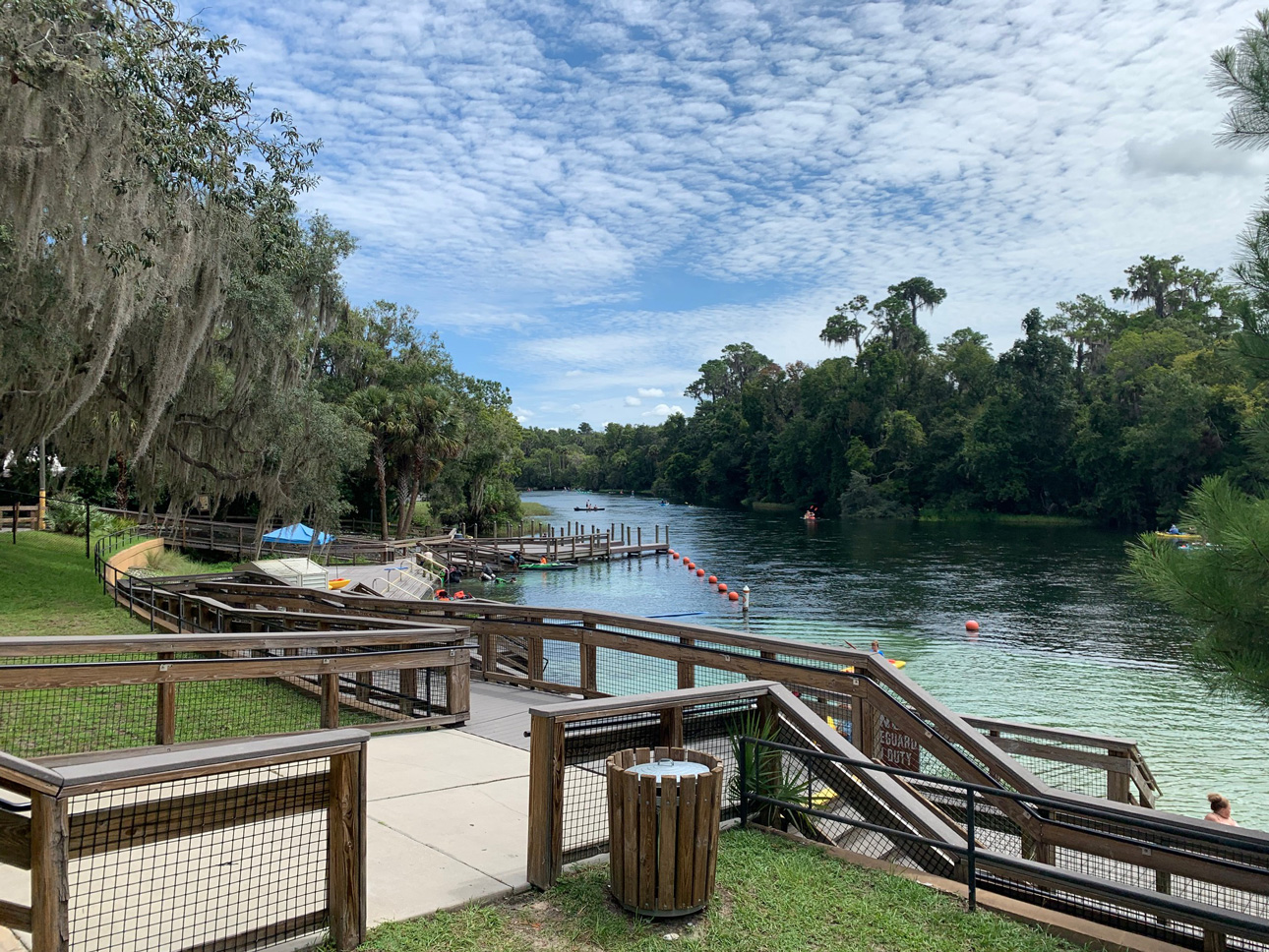 Rainbow River State Park Gallery
JOIN US ON ONE OF OUR TRIPS
Check our Calendar of Events to see what exciting trips Ranger Rick's Scuba Adventure already has planned. We would love to have you join us.